Why is it important? Reviewing the conversation
Personal outcomes are identified through good conversations with people using services during assessment and support planning. It is also critical that the outcomes are reviewed, to ensure the continued relevance of support and services and to support service-planning, commissioning and improvement (Miller and Cook, 2012).
In the 'Having the Conversation' section we discussed how reflecting back the conversation as part of active listening creates a shared understanding, develops trust and better supports achievement of the person's desired outcomes. Good relationships involve personal commitment and trust, "trust is more than a good idea or an attitude; it's an actionable, emotional strength – something we must feel and act upon. We trust ourselves, extend trust to others and receive it in return; it becomes the glue that holds relationships together" (Cooper, 1997: 34).
You can use the three sides of the Outcomes Triangle to support reflection around the content of the conversation– checking you have covered the individuals wellbeing, support networks and environment.
Generic questions you might ask when reviewing a person's needs and desired outcomes in relation to their wellbeing, environment and support networks are:
What are you pleased with?
What are you concerned about?
What is different since we last spoke?
Recapping can also be used as a tool to review.  For example 'last time we spoke this is what you said….' would support a good reviewing conversation.
There are two examples below for use when considering reviewing conversations about outcomes.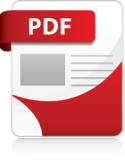 John, Mary and Cheryl (PDF file 70KB).  This case study provides a detailed account of two outcomes-focused conversations (initial meeting and planned review at six months).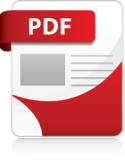 Eric Battersby case study – having the conversation (PDF file 198KB).  This case study provides a detailed account of an outcomes-focused conversation with examples that support taking a strengths-based approach.
Next:  Reflecting on conversations